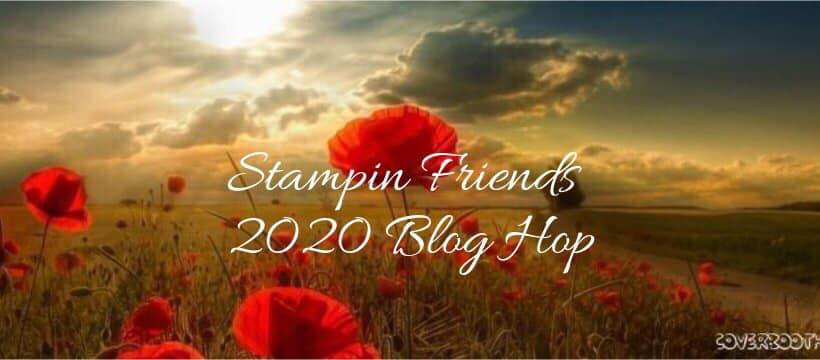 First of all before I start: Please click the dropdown box on the top right to translate to English.
Hallo ihr Lieben,
heute ist der dritte Donnerstag im Januar und damit ist es Zeit für einen neuen Stampin' Friends Blog Hop. Wir starten in diesem Jahr mit einer größeren Blog Hop Runde, was mich sehr freut und ich hoffe, ihr habt genauso viel Freude daran, wenn ihr mehr Projekte zu sehen bekommt. :-)
Beim Blog Hop in diesem Monat dreht sich alles um Geburtstage. Vielleicht seid ihr ja gerade von Steph gekommen und habt ihr wunderbares Geburtstagsset entdeckt. Vielleicht startet ihr aber auch erst bei mir. Ich wünsch euch auf jeden Fall ganz viel Spaß beim Hüpfen!
Ich möchte euch das Geburtstagsset zeigen, welches ich für meine Tante zum 60. Geburtstag letztes Wochenende gewerkelt habe. Es besteht aus einer Karte und einem Blumenkasten mit passender Wimpelkette.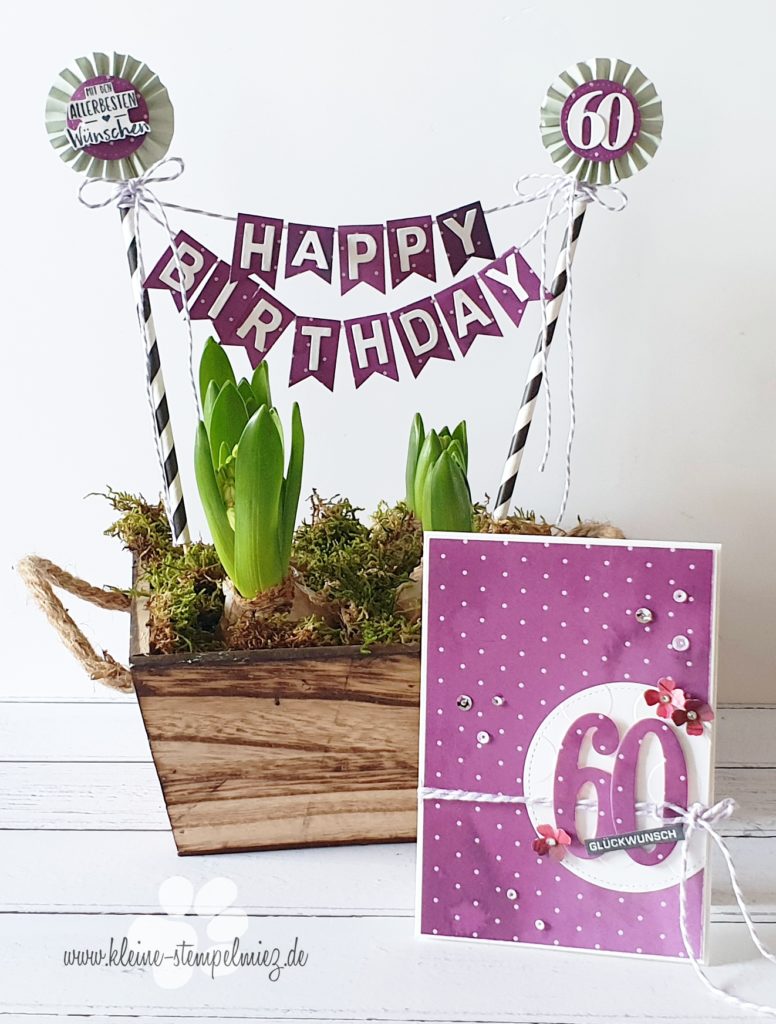 Für die Karte habe ich eine Grundkarte in Flüsterweiß verwendet. Darauf kam eine Mattung Designerpapier "Mohnblütenzauber" in Lilatönen. Rechts habe ich einen ausgestanzten und geprägten Kreis in Flüsterweiß gelegt und eine Kordel in lila-weiß drum herum gewickelt. Oben drauf kam eine aus Designerpapier ausgestanzte "60" drauf. Drum herum habe ich aus dem gleichen Designerpapier ausgestanzte Blümchen gesetzt. Außerdem habe ich Pailletten auf der Karte verteilt.
Der "Glückwunsch" stammt aus dem Set "Alles im Block", was wohl mein absolutes Lieblingsstempelset werden wird. Ich habe ihn in schwarz auf weiß gestempelt.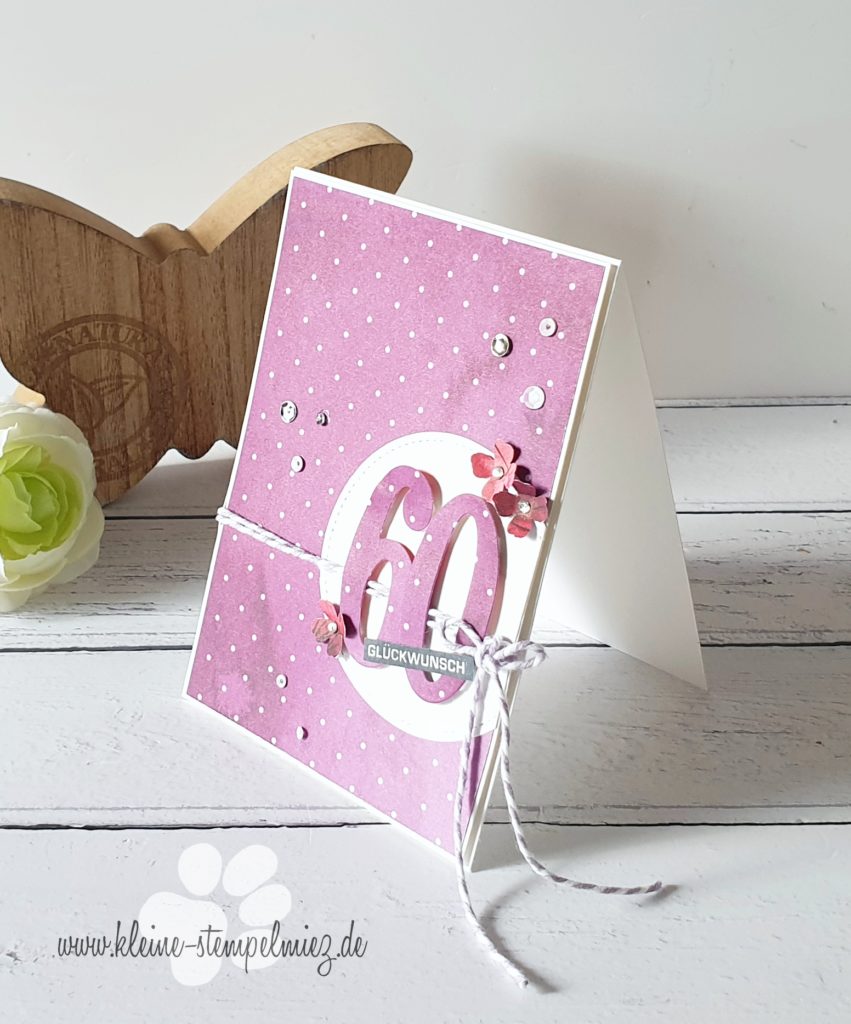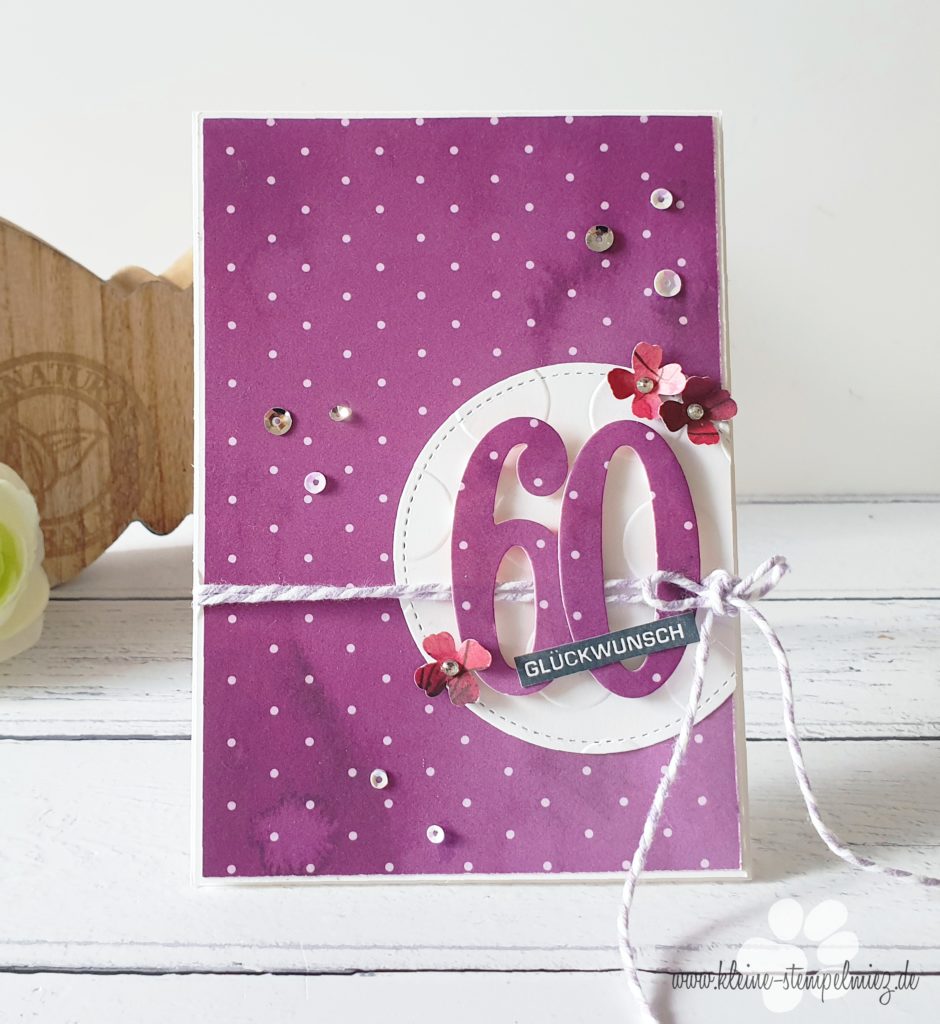 Den Blumenkasten befüllt mit Hyazinthen habe ich so fertig gekauft und mit einer Wimpelkette aufgepeppt. Die Wimpel habe ich aus dem gleichen Designerpapier wie auf der Karte erstellt. Die Fähnchen sind mit der Dreifach Fähnchen Stanze erstellt. Darauf habe ich kleine ausgestanzte Buchstaben geklebt.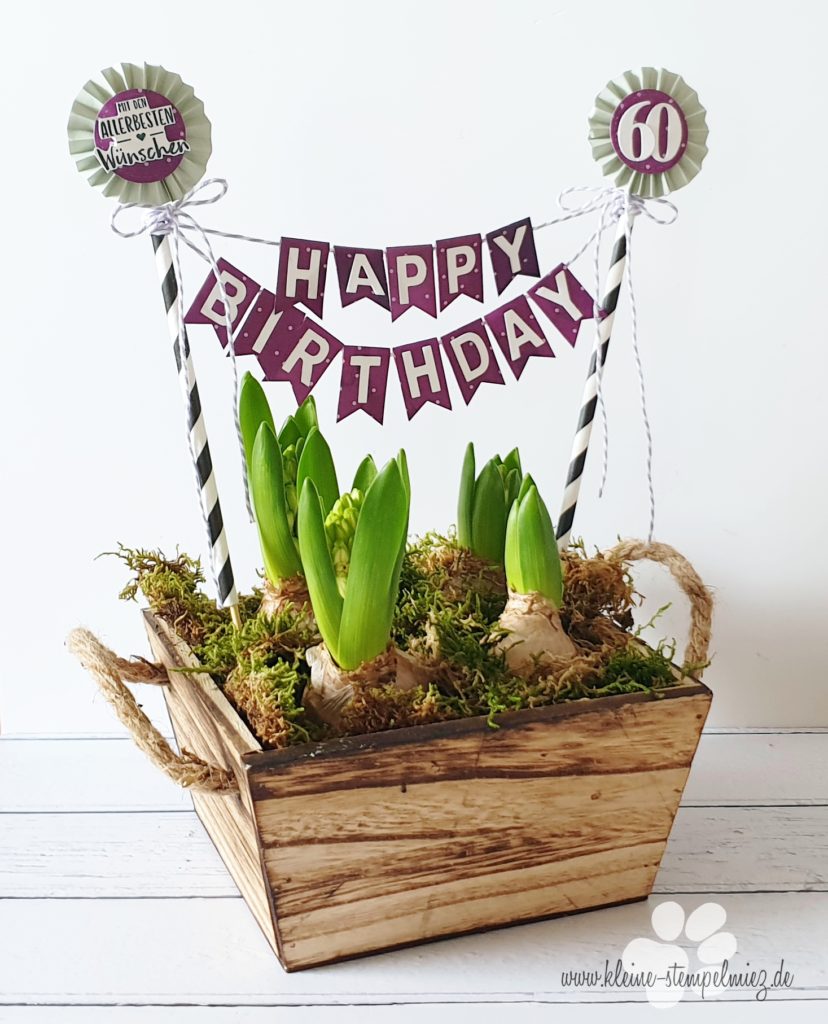 Die Kette habe ich an zwei Strohhälmen in schwarz und weiß befestigt. An diese habe ich zwei grüne Rosetten geklebt, die mit einem Stickkreis aus Designerpapier beklebt sind. Auf der rechten Seite habe ich eine weiße "60" darauf gesetzt. Links kam ein Geburtstagsgruß aus dem Sale-a-bration Set "Liebe Gedanken" hin.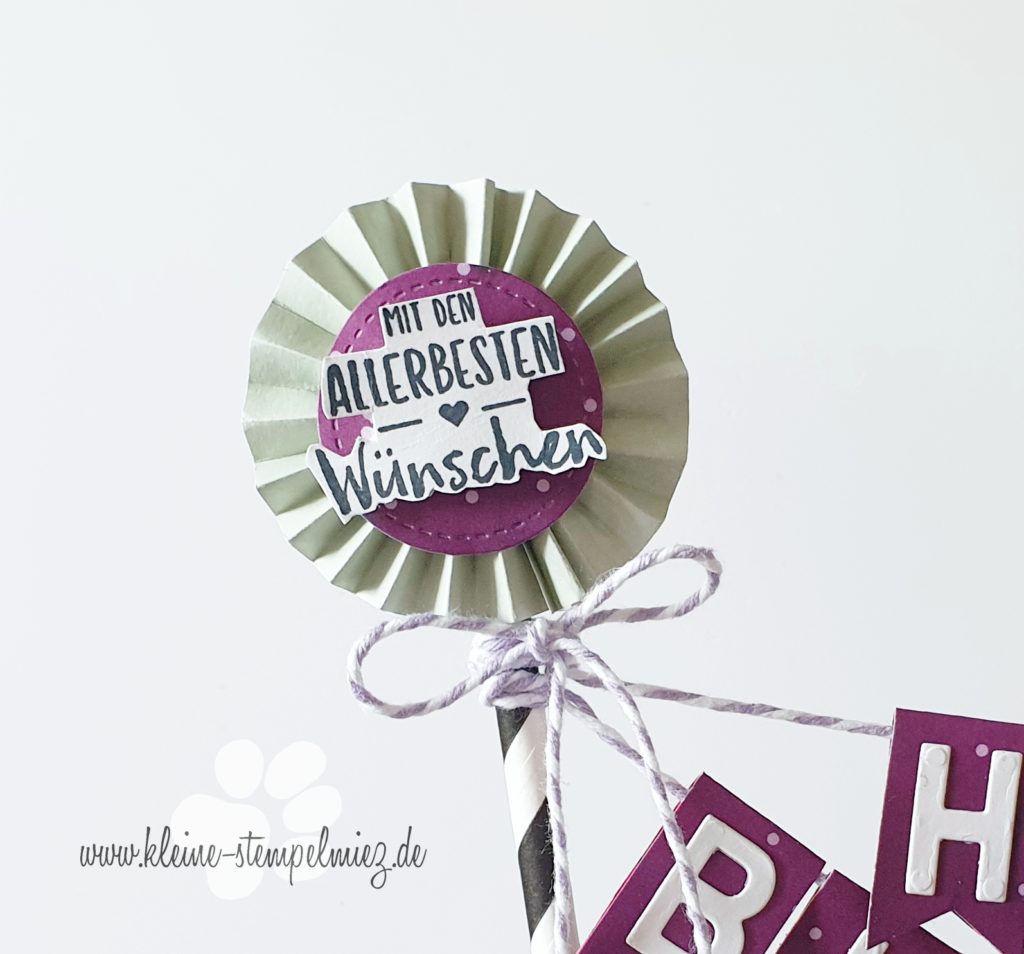 Ich hoffe, euch hat mein Geburtstagsset gefallen. Weiter geht es in unserer Blog Hop Runde mit Lisa Ann, die ganz neu dabei ist. Herzlich Willkommen, liebe Lisa!
Hier seht ihr die Links zu allen Mädels im Überblick:
Rachel Rife – https://rachthestamper.com/birthday-bash-blog-hop/
Kim Lamos – https://www.pinkzebrapapercreations.com/2020/01/stampin-friends-blog-hop-birthday-bash.html
Steph Jandrow – https://stampinandscrappinwithsteph.weebly.com/home/Stampin-Friends-2020-Birthday-Bash-Blog-Hop
Katja Ettig – hier seid ihr gerade :-)
Maureen Rauchfuss – https://crazystampinglady.blogspot.com/2020/01/sf-2020-january-birthday-bash-blog-hop.html
Jean Bolen Beaulieu – https://danantmom.blogspot.com/2020/01/stampin-friends-2020-blog-hop-birthday-html
Barbara Welch – https://creativestampinspot.blogspot.com/2020/01/stampin-friends-birthday-bash-blog-hop.html
Melissa Thomas – https://seatoseastampin.weebly.com/blog/stampin-friends-2020-blog-hop-birthday-bash
Ich wünsch euch ganz viel Spaß beim Hüpfen!
Eure Katja
Verwendete Stampin' Up! Produkte: