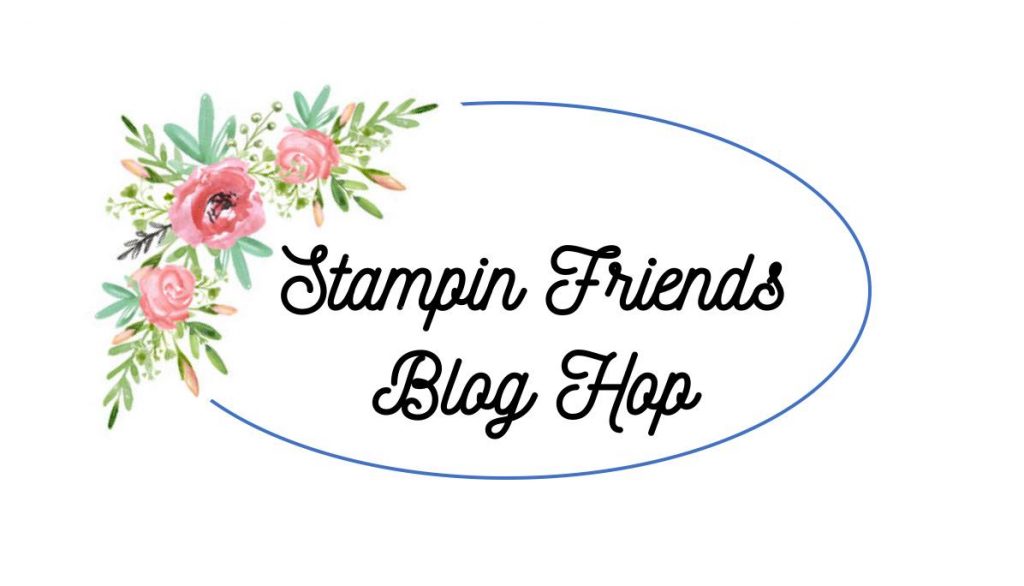 First of all before I start: Please click the dropdown box on the top right to translate to English.
Hallo ihr Lieben,
und herzlich Willkommen zu einem neuen Stampin' Friends Blog Hop. Passend zu dem tollen Sommerwetter wird es heute auch sommerlich bei uns. Neben Schwimmbad und tropischer Deko gehören für mich Wassermelonen definitiv auch zum Sommjer – herrlich fruchtig und erfrischend! Deshalb habe ich ein kleines Geschenkset im Melonenlook gewerkelt, das aus einer Geschenktüte und einer passenden Karte besteht.
Sowohl die Melonencardstocks der Tüte als auch des Kärtchens wurden mit Hilfe einer Schwammwalze eingefärbt. Unten habe ich mit Tannegrün und Limette gefärbt. Oben dann mit Kirschblüte und Wassermelone. Für das kleine Kärtchen habe ich Herzchen als Melonenkerne gestempelt. Der Spruch stammt aus dem Set "Klitzekleine Grüße".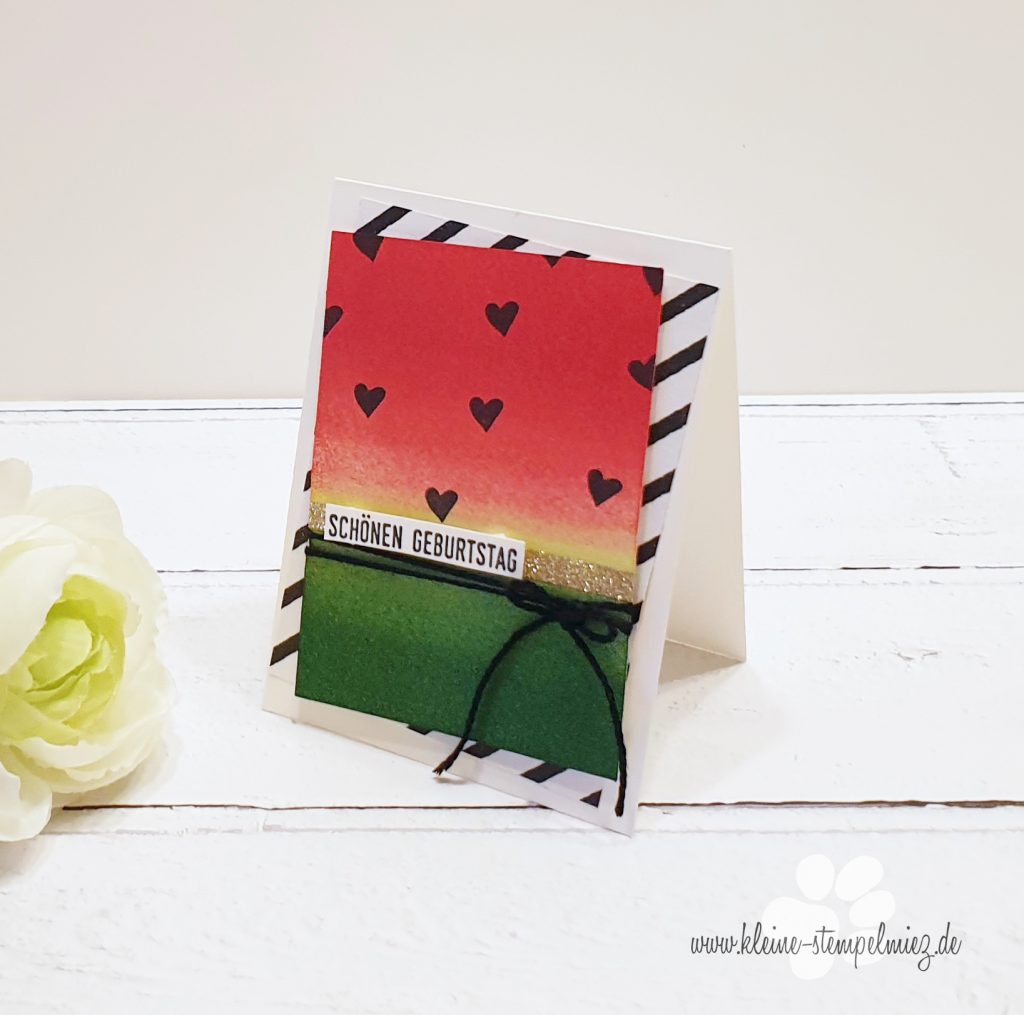 Die Geschenktüte wurde zunächst aus dem gefärbten Cardstock angefertigt. Innen drin hab ich sie mit Designerpapier beklebt. Die Henkel sind aus Geschenkband in schwarz gefertigt. Ich hab an den einen Henkel einen Anhänger gehängt und einige weitere Bänder zum Verzieren angebracht.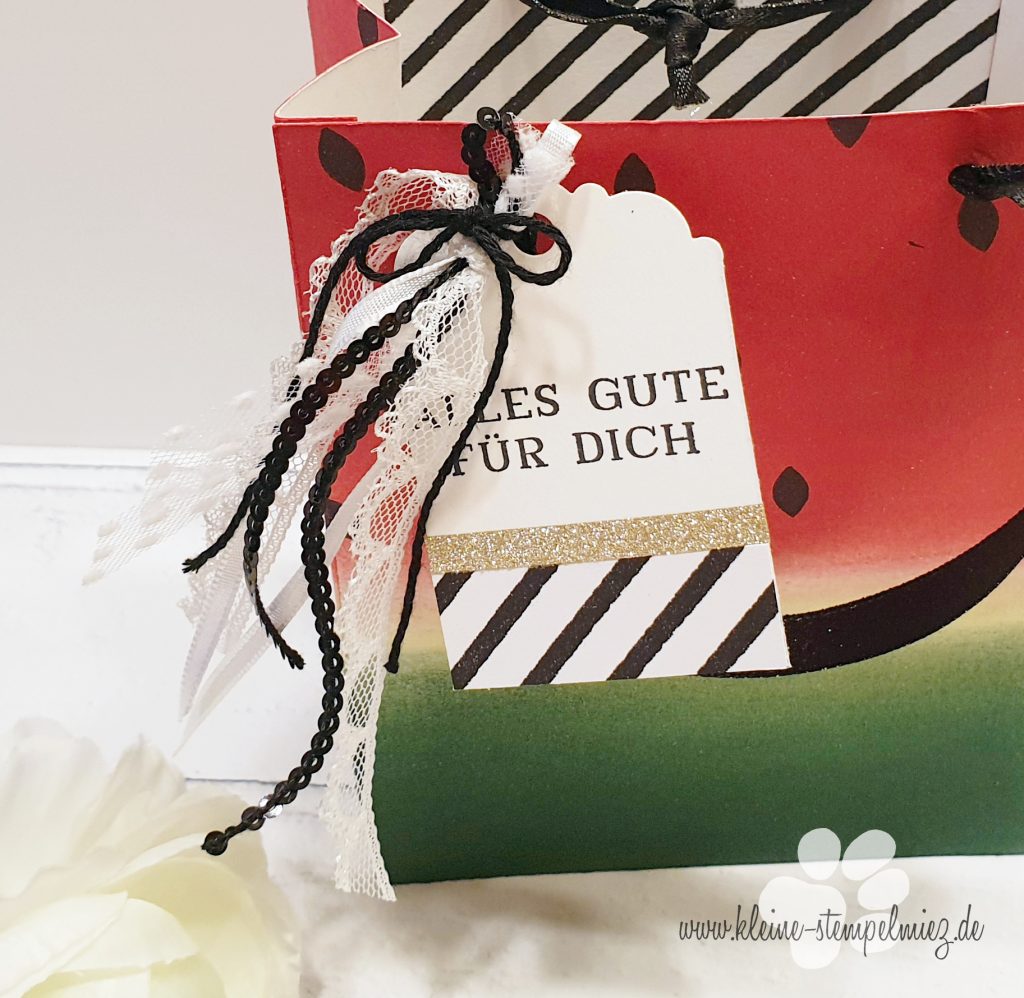 Ich hoffe, euch hat mein sommerliches Geschenkset gefallen. Ich hab es an meine Teamschwester Betty verschenkt, die gestern ihren 40. Geburtstag gefeiert hat.
Nun geht es aber weiter mit den Projekten der anderen Mädels. Ich wünsch euch ganz viel Spaß beim Durchhüpfen!
3. Katja Ettig – hier bist du gerade :-)
Eure Katja
Verwendete Stampin' Up! Produkte: