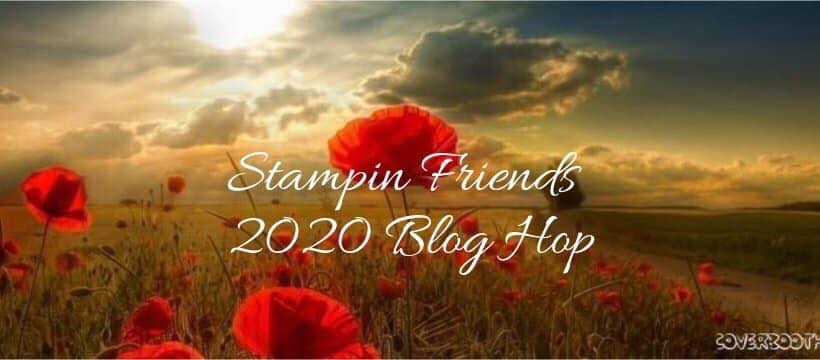 First of all before I start: Please click the dropdown box on the top right to translate to English.
Hallo ihr Lieben,
und herzlich Willkommen zu unserem Stampin' Friends Blog Hop im Monat Juni. Wir möchten euch unsere Projekte unter dem Motto "What's going on" zeigen, also alles, was derzeit ansteht und uns bewegt. Bei Teri habt ihr bereits ihr tolles Projekt entdecken können.
Natürlich dreht sich im Juni alles um den neuen Jahreskatalog von Stampin' Up! und daher möchte ich euch ein Produkt daraus vorstellen – das "Boho-Indigo" Medley. Ein Produkt Medley beinhaltet neben Stempeln und den passenden Stanzschablonen auch passendes Papier und Accessoires. Hier habe ich euch das Medley ausgepackt mal angebildet. Das Papier ist in 6×6 inch Größe gehalten, dazu gibt es geprägten Karton in Vanille Pur in gleicher Größe, sowie Sticker, Blümchen und passendes Band.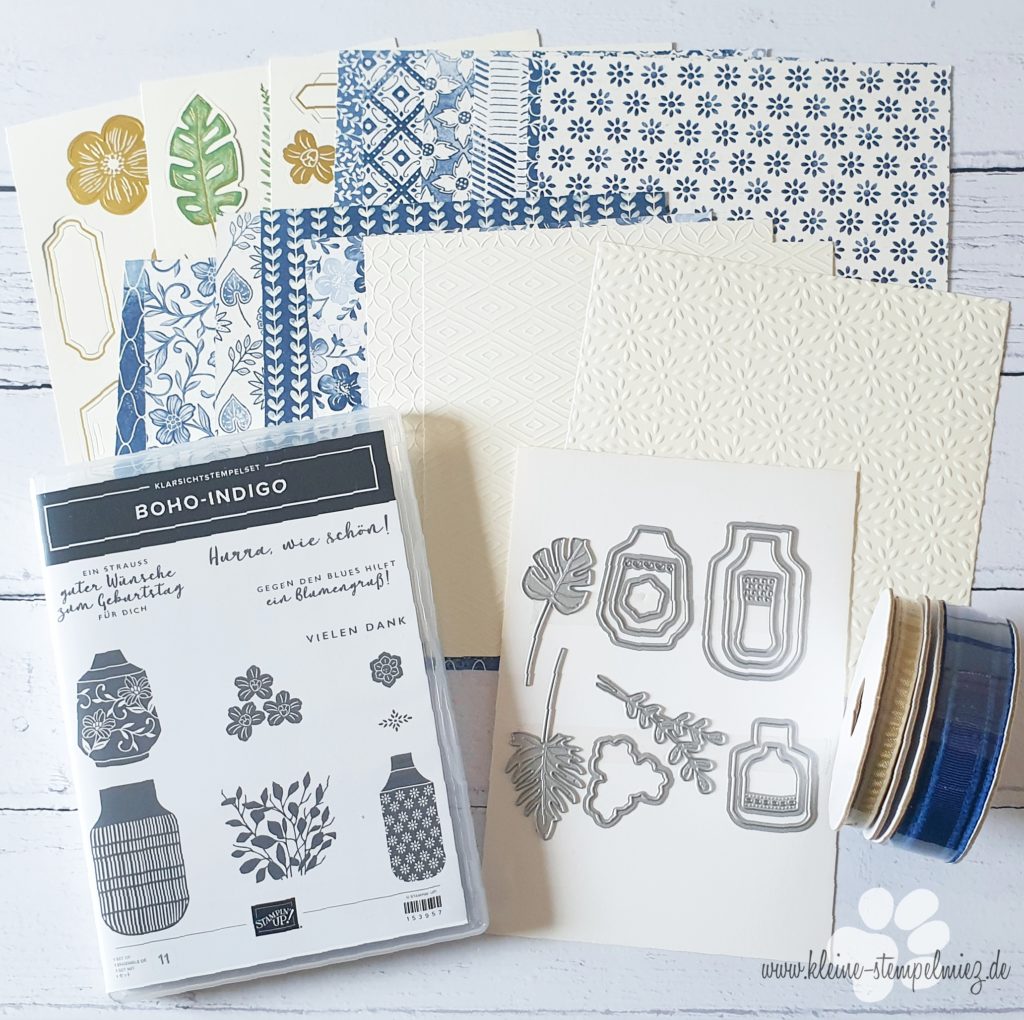 Ich habe daraus eine Karte und eine kleine Shadowbox zum Geburtstag gestaltet.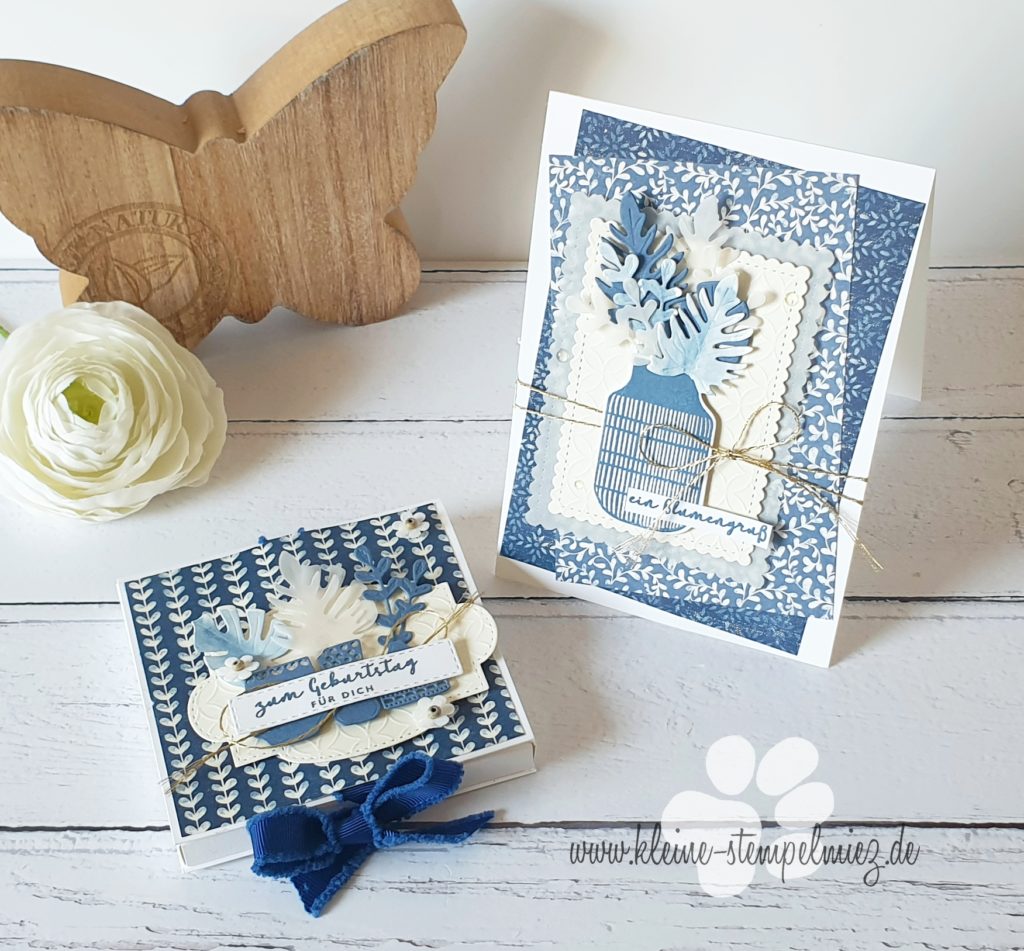 Die Karte ist in Hochformat gehalten und die Grundkarte besteht aus Flüsterweißkarton. Darauf habe ich verschiedene Designerpapiere gelegt und oben drauf Sticketiketten aus Pergamentpapier und Vanille Karton. Die Vase wurde in Abendblau gestempelt und ausgestanzt. Die Blätter sind entsprechend ausgestanzt bzw. coloriert.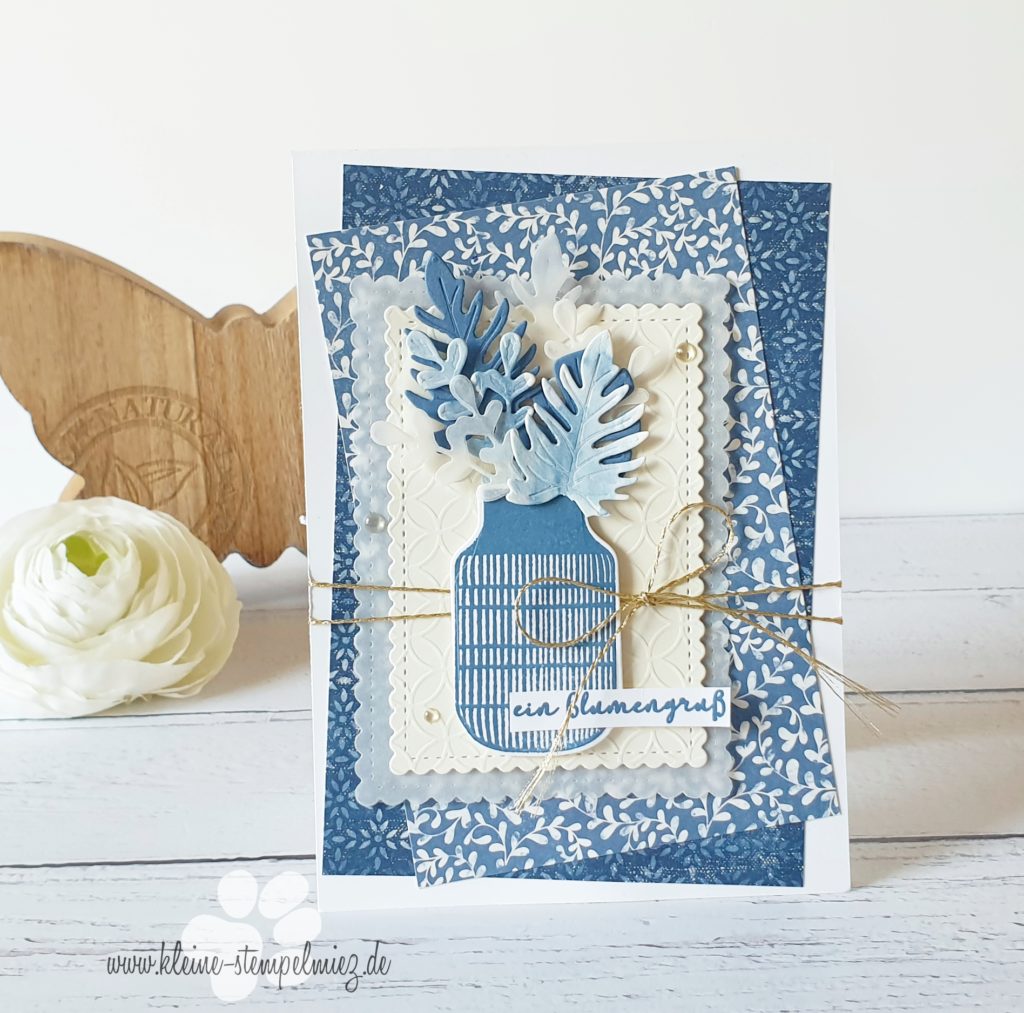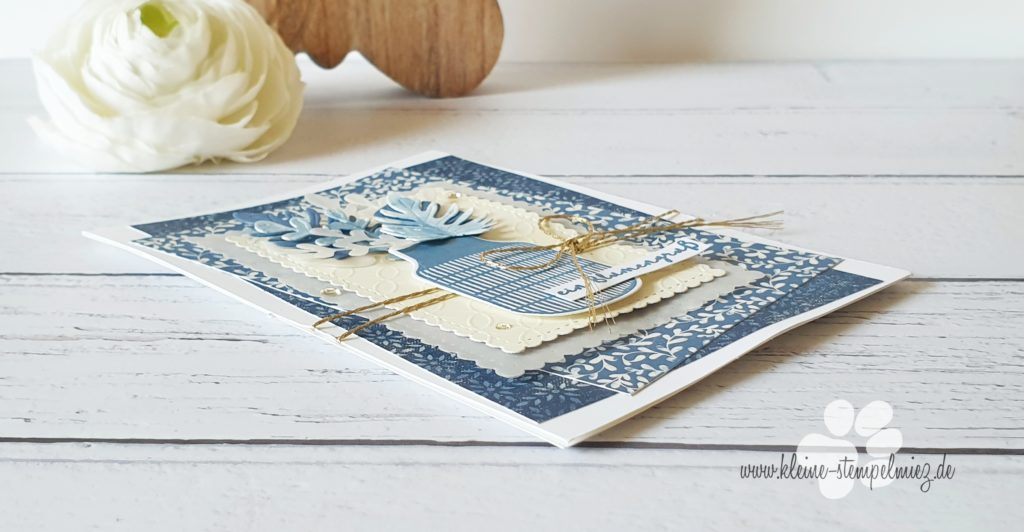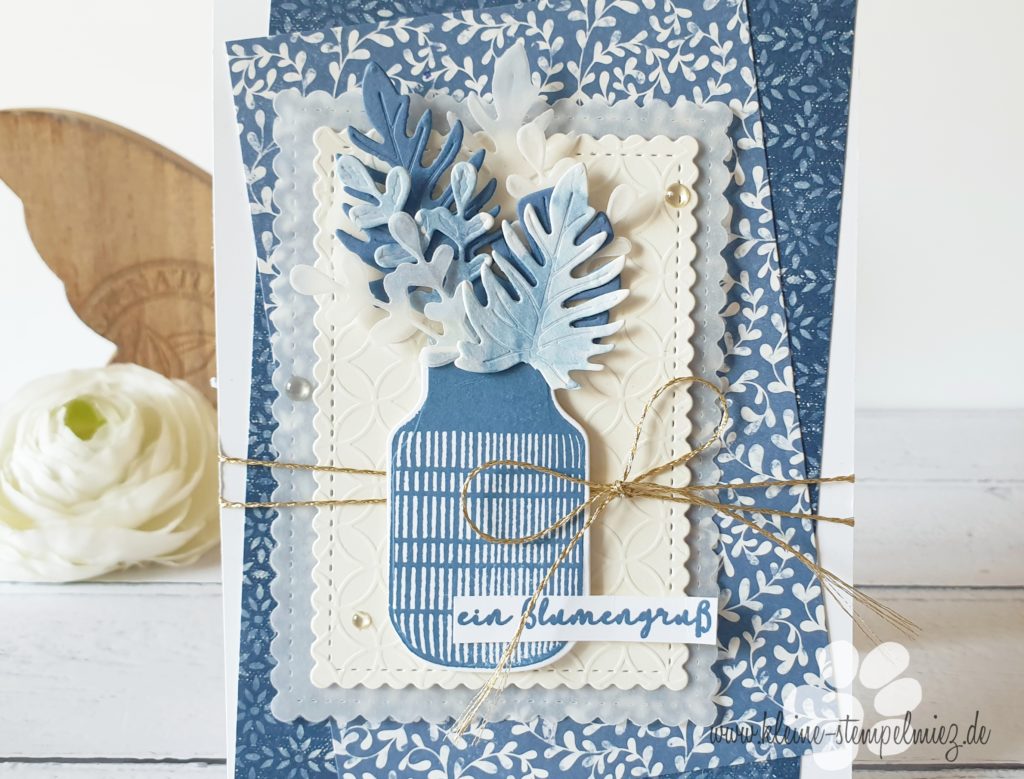 Die kleine Shadowbox wurde aus Flüsterweiß Karton gewerkelt und beinhaltet eine kleine Schokolade. Sie kann mit dem blauen Band aus dem Produktmedley verschlossen werden. Oben drauf habe ich sie erneut mit Designerpapier und einem Sticketikett verziert. Die kleinen Vasen wurden aus Abendblau gestanzt und mit Blättern bestückt. Zum Schluss habe ich noch einen Spruch drüber gelegt. Die goldene Kordel aus der Reihe "Ewiges Grün" passt perfekt auch zu dieser Reihe. Ich habe sie sowohl für die Karte als auch für die Shadowbox verwendet.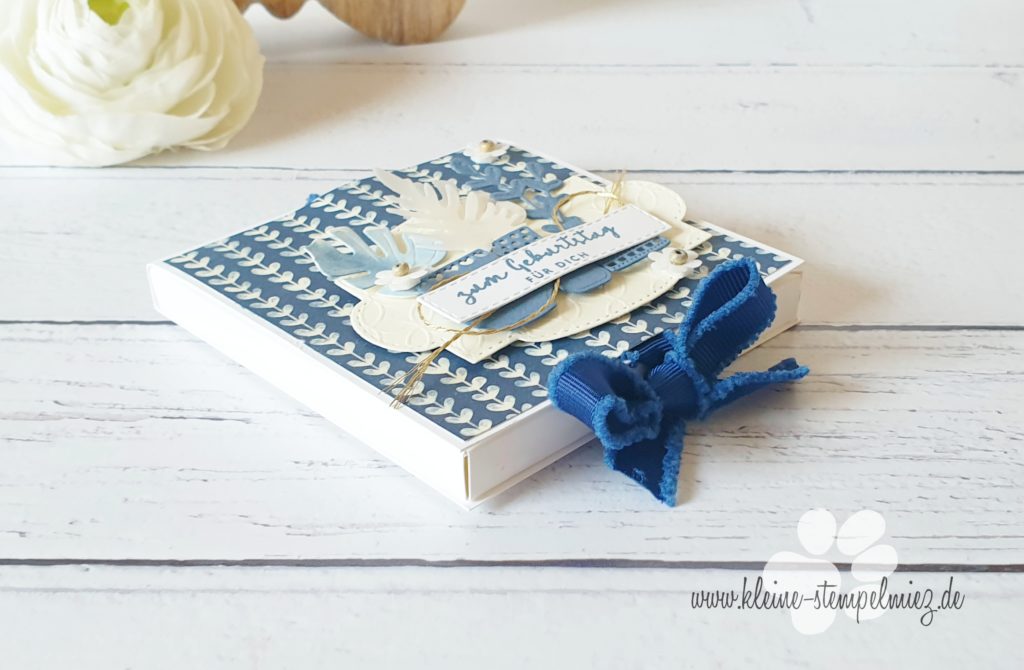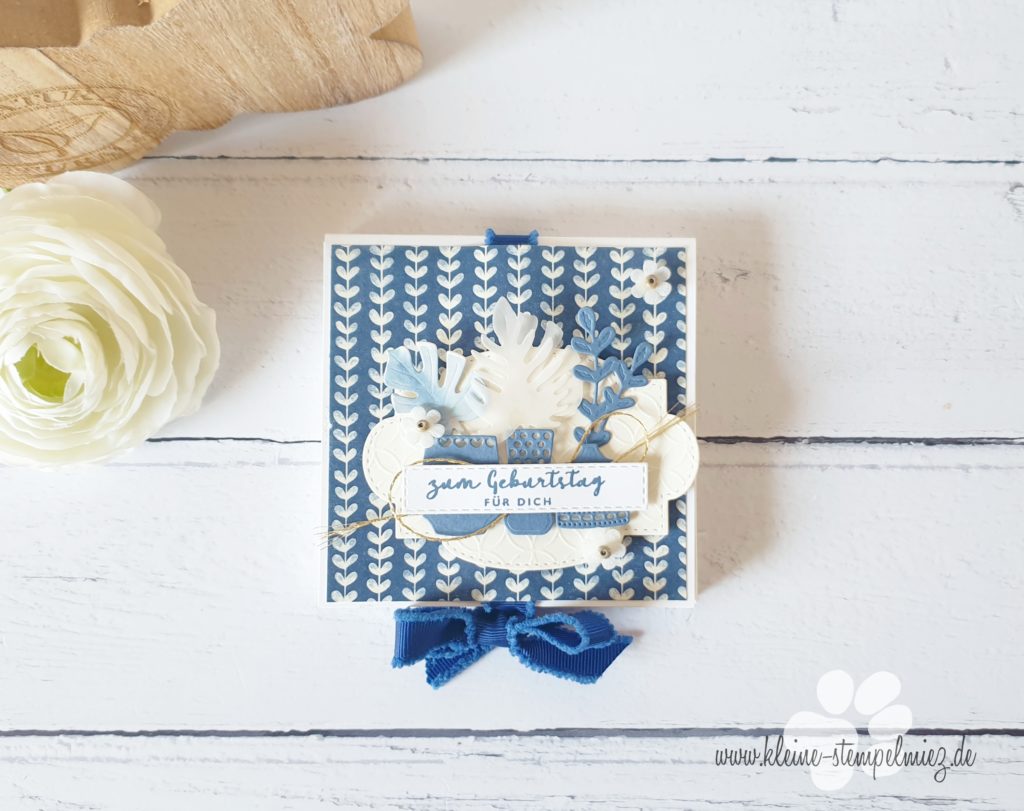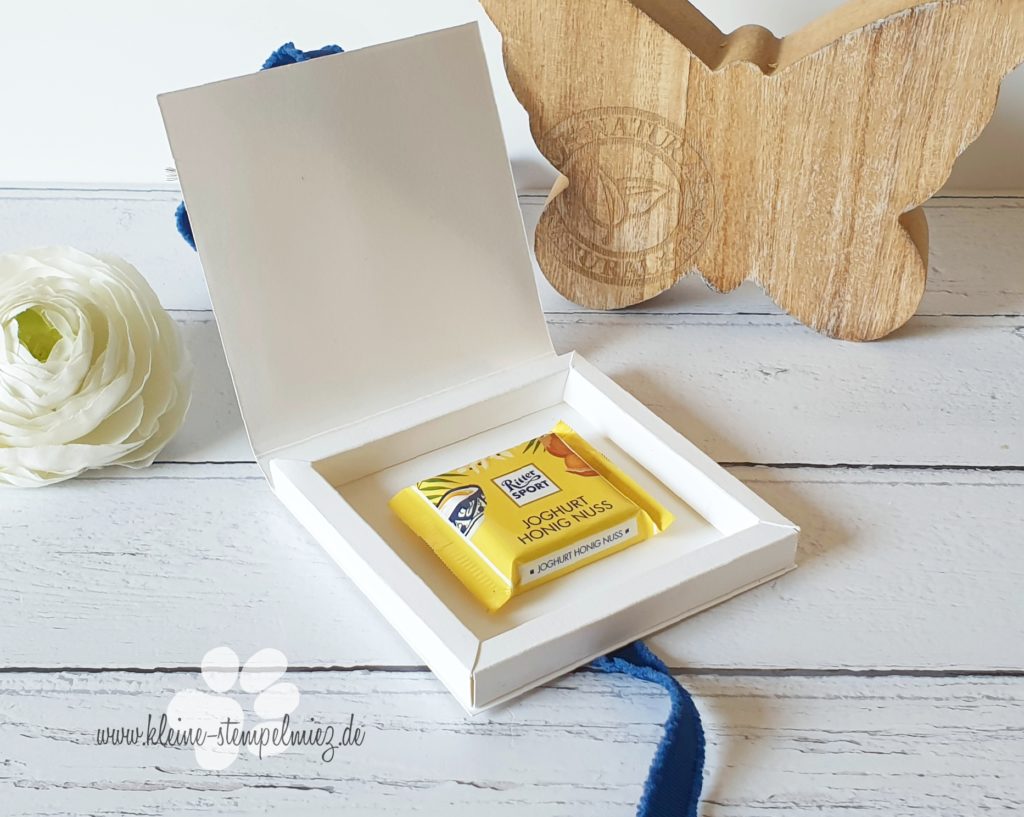 Ich hoffe, euch hat mein Geburtstagsset gefallen. In unserer Blog Hop Runde geht es mit Heidi weiter. Ich wünsch euch ganz viel Spaß beim Hüpfen und natürlich einen schönen Nachmittag!
1. Steph Jandrow – https://stampinandscrappinwithsteph.weebly.com/home/stampin-friends-2020-june-blog-hop
2. Teri Pocock – https://www.stampinmagic.com/2020/06/stampin-friends-blog-hop-whats-going-on.html
3. Katja Ettig – hier seid ihr gerade :-)
4. Heidi Collins – https://on-y-go-stamping.weebly.com/home/summer-fun-stampin-friends-june-blog-hop
5. Kim Quade – https://kimplayswithpaper.com/home/stampin-friends-happy-fourth/
6. Maureen Rauchfuss – https://crazystampinglady.blogspot.com/2020/06/sf-2020-june-whats-going-on-blog-hop.html
7. Jean Beaulieu – https://danantmom.blogspot.com/2020/06/june-stampin-friends-blog-hop.html
8. Tiziana Milano – http://stampinwtiziana.blogspot.com/2020/06/stampin-friends-june-blog-hop-whats.html
9. Lisa Ann Bernard – https://www.queenbcreations.net/2020/06/stampin-friends-blog-hop.html
10. Anne Marie Hile – http://www.stampinanne.com/2020/06/june-2020-stampin-friends-blog-hop.html
11. Jo Blackman – http://www.joblackman.com/2020/06/sf-june-2020-whats-going-on.html
12. Barbara Welch – https://creativestampinspot.blogspot.com/2020/06/whats-going-on-stampin-friends-blog-hop.html
Eure Katja
Verwendete Stampin' Up! Produkte: